Recent Reads
The 'Glass' and 'Study' Series - Maria V. Snyder
These have been on my to-read list for a while and I have been thrilled with both series. They are actually linked, which I didn't know originally - the 4th Study book picks up where the 3rd Glass book left off. I can't wait for the next installment!
A Matter of Magic - Patricia C. Wrede
This book combines two novellas - Mairelon the Magician and The Magician's Ward. Highly engaging characters, plenty of mischief, and a strong woman protagonist, all sprinkled with magic dust. What's not to love?
Brida - Paulo Coelho
Brilliant book by a very inspirational writer. A beautiful story about finding your soul mate and how sometimes, you have to give them up. It also builds a bridge between the Pagan and Christian worlds where they can co-exist in harmony instead of being adversaries - so mote it be!
Marco's Pendulum - Thom Madley
It wasn't until I'd finished the book, rather quickly, actually, and went in search of other books by the author that I discovered it was classified Young Adult. Don't let that put you off at all. It's about a teenage boy being thrust into a strange environment with grandparents he'd never met. Set in Glastonbury, it touches on all the myth and magic associated with that area. Very good read.
Maine - Courtney Sullivan
This book was given to me by a friend with the caveat she had tried to read it several times but couldn't get interested. I also had that experience, though I stuck with it. It took until at least half way through the book before I cared at all about the characters and found the ending unsatisfying. Despite being a NY Times Bestseller I can't say I'd recommend.
Sacred Hearts - Sarah Dunant
A young Italian girl is sent against her will to become a nun. When her lover comes after her they plot her escape. However, the abbess isn't willing to let the songbird go. A near fatal beating of the young man and a Romeo and Juliet-like ruse led by an apothecary who, like The Alchemist's Daugher was not allowed to have a profession in the 16th century, had been sent to the convent after her doctor father's death.
The Apothecary's Daughter - Charlotte Betts
A very Jane Eyre-esque novel of love and loss and the lack of independence for women in the 17th century. Enjoyable read.
The Magdalen - Marita Conlon-McKenna
A story of the Magdalen laundries in Dublin - how a young woman, taken advantage of by a man then left to fend for herself ends up there. The conditions are appalling and the nuns treat them more like hardened criminals than misguided women. So much for forgiveness - these women received nothing but continuous punishment.
The Alchemist - Paulo Coelho
This book knocked my socks off! It speaks to anyone trying to follow their dreams; how that is our life's purpose, and although there may be many pitfalls along the way, the universe really does want us to succeed. I continue to return to this book frequently for inspiration and encouragement in my pothole-strewn path towards my dreams.
Light Weaver - Carol Anne Strange
At the heart, a romance, but with an interesting trip into parallel universes. It not only speaks of the power of finding your soul mate, but has an environmental message about healing the earth. A very engaging read.
The Country Girls - Edna O'Brien
I wasn't as impressed as I probably should be. Maybe as a writer, the first line threw me - I wakened quickly and sat up in bed abruptly. In this day and age, that would likely get rejected for too many adjectives in the first line. The story was entertaining enough, with a believable relationship between butterfly Baba and moth Caithleen, but the ending was unsatisfying.
The View From the Mirror series (books 1-4) - Ian Irvine
Classic fantasy with characters that catch and keep your attention from page one. Numerous plot twists as you start to wonder if the bad guy is really just the fall guy. A lot of emphasis on duty, conflicting morals, and unfounded prejudices. Could have have left a few more folks with a happy ending (I'm a sucker for happy ever after). All that and he switches point of view from paragraph to paragraph despite that being a writing no, no. I didn't mind one bit.
Zoli - Colum McCann
A heart wrenching story of how one segment of society always thinks they know what's best for the other segments. In this case, the Romani Gypsies are first persecuted then forced to abandon some of their traditions and way of life. One woman, Zoli, pays a heavy price for trying to straddle the worlds and bring about a better understanding of their ways.
The Wild Hunt Series (Songs of the Earth, Trinity Rising) - Elspeth Cooper
Brilliant fantasy series. Such beautiful metaphors in her writing it makes my simple words look like dross. She weaves the story of assorted characters like braids on the spokes of a wheel. They will all come together at some point in a book yet to be released and maybe yet to be dreamed. Definitely part of the keeper books. I wish I didn't have to wait for the rest.
Celtika - The Merlin Codex/The Iron Grail - Robert Holdstock
This series can be described as Merlin meets Jason and the Argonauts. While I'm normally drawn to all things Merlin, this series didn't move me. Maybe because it made Merlin appear lazy and self centered. Maybe it's because I'm just not drawn to Greek mythology.
This Is How It Ends - Kathleen MacMahon
A touching story that reminds us that families are imperfect and life isn't always fair. Happiness comes to some and stays, it only periodically visits another cross section, barely glancing by others, and bypassing some entirely. For those in some of the latter categories, may you sieze what little you've been given an cherish it as Addie did.
The Turtle Woman - Esther Murbach
Emily has grown a mysterious physical turtle shell which makes her hide from people. On a trip to Ireland she crosses path with a kindred spirit who helps her shed her shell. Her barrier is physical while many of us carry some type of shell but of a psychological nature that we erect to protect ourselves from pain and difficult situations. It takes a special person to break down those barriers.
Publishings
November, 2017 - Two poems published in Orbis Literary Journal Issue 181
November, 2017 - Short listed poem published in Hysteria #6 Proceeds benefit the Hysterectomy Society
January, 2016 - First poem published by Skylight 47 (Issue 6) - a poetry magazine in Galway, Ireland. The poem is called Shadows and has been published under my pen name
---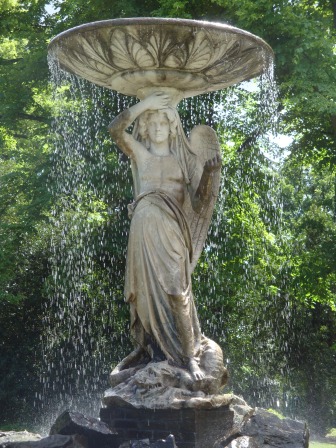 Recent Reads Continued...
The Magdalene Legacy - Laurence Gardner
Have you ever wondered how much of Dan Brown's The DaVinci Code was true? This book provides some thought provoking research on the life and times of Mary Magdalene as well as Jesus. There is definitely more to the Bible than meets the eye.
The Nine Kingdoms series - Lynn Kurland
Engaging fantasy/romance without the gratuitous violence of some fantasy epics and the syrupy romance of others. While the hero and heroine are a bit too perfect they are very likeable. So far I've read the first three books.
Crown Duel - Sherwood Smith
My favorite form of fantasy escape - a well crafted world with an equal measure of likeable and dislikeable characters with a touch of romance.
Under the Avalanche - Anne McCabe
This book is full of secrets and skeletons in the closet which cause family rifts that persist for generations and lead to questionable relationships. Ambition and class play a role in the deception and denial of true love.
Room - Emma Donoghue
You won't be able to put this book down. A tale of love and survival told by a child who was locked in a room with his mother for the first 5 years of his life.